Are you ready to ditch 1200 calorie diets and fuel your body confidently?

Maybe your energy is lacking, your hormones are out of whack and your metabolism feels... OFF.


You feel like no matter what you do - you struggle to find your natural, healthy weight.


It feels like a constant battle with food and your body.


And... doing it all on your own just isn't cutting it...


You deserve accountability, support and gentle guidance from a Registered Dietitian!

I work with active men and women looking to make peace with food, and reverse the damage of dieting, restriction and disordered eating habits with food.

...Keep scrolling to learn more about my coaching approach to see if coaching is right for YOU.



My Nutrition Coaching is Rooted in 5 Principles:
1. Mindful Eating - A gentle approach to nutrition that involves honoring hunger, respecting your body and ditching diets for good for a long-lasting healthy relationship with food. With mindful eating you'll learn how to get in tune with your body's innate internal awareness and tap into self-compassion so you can eat a healthy diet without stressing and obsessing about food!
2. All Foods Fit - Exactly what it sounds like: No foods are off limits! We practice inclusion and non-judgement around all foods. We'll work together to help you enjoy all foods in your diet, without feeling like you're out of control around your favorite treats.
3. Weight Neutrality - Weight is often the most talked about measure of health... but our health goes far beyond what we weigh! A fixation on achieving a specific weight can often be counter productive to our health and well-being. For that reason, we focus on developing healthy *habits* over focusing on weight loss alone. This doesn't mean you CAN'T lose weight, and I will never judge you for wanting to lose weight. This just means the emphasis will be on the habits that get you where you want to be, vs. obsessing over a number.
4. Non-Diet Approach - Diets teach us to restrict and to lose trust in our body's innate ability to fuel us. Ditching diets is a necessary part of our coaching, because only then you can truly tap into your body's intuition! Together we will find out how to fuel your body best, without making you sacrifice the foods you love.
5. Happy Hormones - Hormonal balance is key to looking and feeling your best. I've learned from my own struggles with hormone imbalances - that hormonal health has a BIG impact on our quality of life. The good news is, even small tweaks to our diet can improve our hormone health significantly! I will help you balance your blood sugar, fuel your body adequately, and incorporate foods that fuel both an active lifestyle, and promote healthy, balanced hormones.


My 4-step Coaching Process:
1. Reflect - Reflection helps us figure out both what has worked well for you in the past, so we can plan and execute healthy strategies that work with your own individual needs. This phase includes:
completion of a 3-7 day photo food log
analysis of your current fueling plan
an individualized nutrition protocol (energy needs, plus macro & micro nutrients)
start off with small & realistic dietary changes to develop consistency and healthy habits
2. Respect - This "step" is actually integrated all throughout the coaching process, and includes:
continuation of small realistic dietary changes and healthy habits
the learning and incorporation of mindful & intuitive eating skills
the reframing of negative self-talk and limiting beliefs that hold you back from your highest self!
3. Restore - I also refer to this phase as "nutrition rehabilitation". (Note these steps often happen in unison, and require repetition to solidify long term - so it's not necessarily a linear path!) When we under fuel through chronic dieting or other restrictive habits - our body is in constant "primal hunger mode", making it almost impossible to eat intuitively, and with that in mind, it's essential to restore our metabolism, hormonal balance and our relationship with food. This phase may include:
reverse dieting (slow increase in calorie intake to reverse the damage of dieting on metabolism)
introduction of new foods/supplements that help with hormone balance
habituation of fear foods (ex. carbs, treat foods, etc.)
re-evaluation and tweaking of goals & habits as needed with your Dietitian
4. Maintain - One of the most important parts of nutrition coaching is setting you up for success in the long-term. Together we will work on a plan to maintain your new found healthy relationship with food and fitness. This phase includes:
learning how to maintain your habits long term
developing habit pairing skills so the habits learned in coaching are EASY and INTUITIVE
developing your mindful & intuitive eating skills so you can graduate from food logging to a more sustainable approach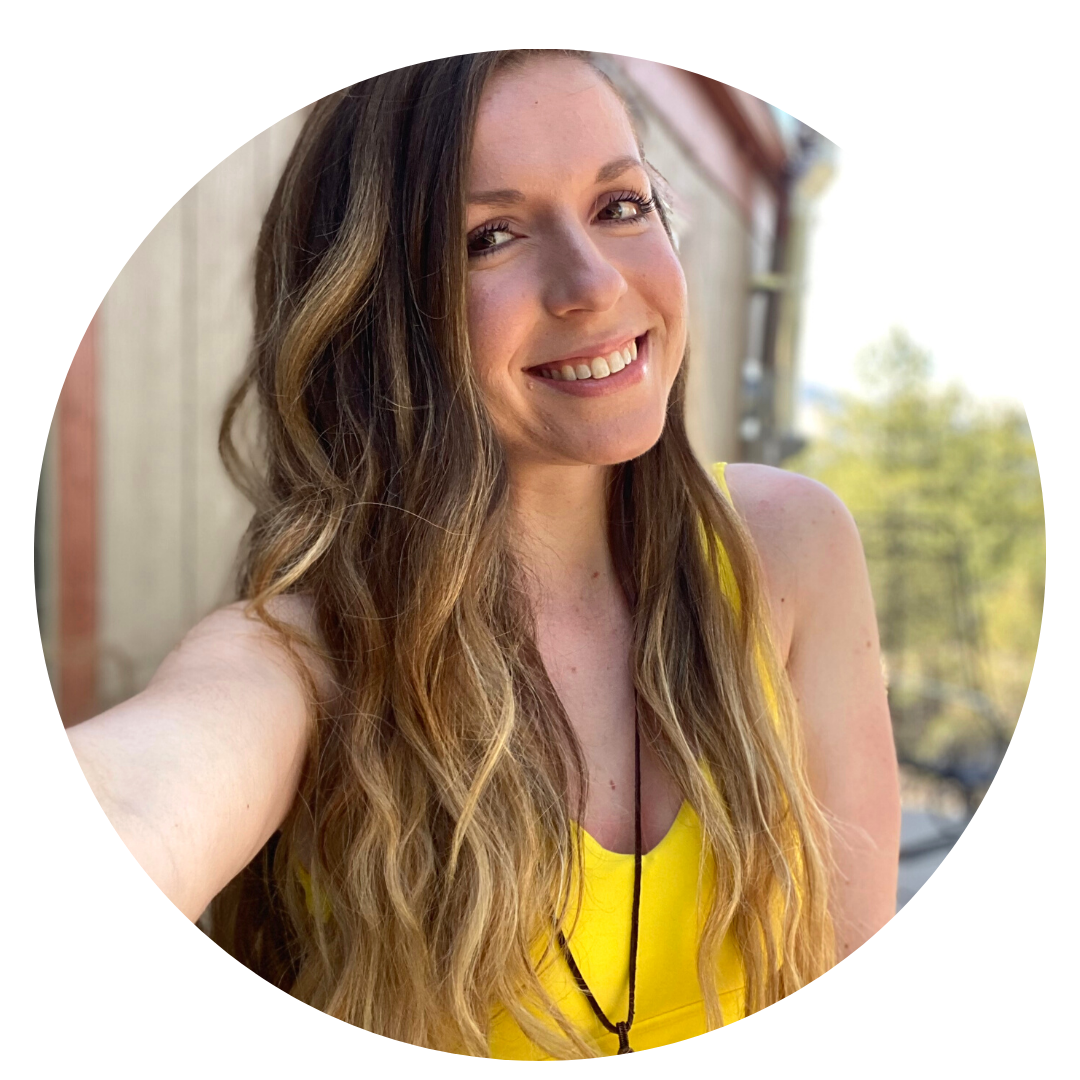 Hi, I'm Katie!
I'm a Registered Dietitian Nutritionist, and Certified Personal Trainer. I help active women ditch diets, balance their hormones and find food freedom using a mindful eating and gentle nutrition based approach. This means, you'll never find quick fixes or fad diets promoted here! I want to help you find a way of eating that you can love and sustain for a *lifetime*.
If you've been told you can ONLY reach your health and fitness goals by being super strict, and calculating every calorie or macro you eat- you've been told WRONG! I'm here to support you along your journey to making peace with food, all while rocking all your biggest nutrition & fitness goals.
Still have questions about coaching? Check the FAQ's below!







Frequently Asked Questions


What types of clients do you work with?
Great question! I've worked with a variety of clients over the years. Here are some of the top nutrition challenges I've helped clients overcome through 1:1 nutrition coaching:
Reverse Dieting
A slow, progressive calorie increase to normalize metabolism and reverse the damages of chronic restriction and/or dieting
Evaluation of current energy/macro intake vs. energy/macro needs and bridging the gap
Mindful & Intuitive Eating
Tapping into hunger/fullness cues
All foods fit philosophy
Habituation of fear foods
Practicing non-judgment with food
Ditching food rules
Hormone Imbalances
PCOS
PMS/PMDD
Amenorrhea
Post-Birth Control
Post-ED Recovery
Nutrition for Exercise Performance
Muscle & strength gain
Realistic & sustainable body composition changes
Improving exercise performance
Increasing endurance & motivation for exercise
Increasing energy using diet changes
Disordered Eating
Restrictive Eating Habits
Unhealthy relationship with food
Emotional Eating
Binge Eating/Nighttime eating Syndrome
Negative Body Image
Blood Sugar Management
PCOS
Reactive Hypoglycemia
Blood sugar issues related to disordered eating
Type 2 Diabetes
Weight Management
finding your own individual healthy weight without obsessing or stressing over the scale


If you're curious if we'd be a good fit for coaching together, apply for coaching using the button at the top of the screen, and we can set up a video call to chat!

How do I get started coaching with you?


First, please read through this page to see if coaching feels aligned with your needs! Then, fill out my 1:1 coaching application so I can learn more about you and your goals and to ensure it's a good fit before we begin coaching together! Once you complete the application, you will hear back from me via email with the next steps on how to sign up.





How long is the time commitment for coaching?
There is no minimum time commitment to coaching. However, price varies based on your time commitment. If you sign up for 1-2 months of coaching, the price of coaching is $250/month. If you sign up for 3+ months of coaching (paid in full or otherwise) your price for coaching is $200.
I always recommend 3+ months to allow time for us to work through challenges and really get to the root of some of the barriers you are facing that keep you from your goals.

You also have the option to join my flexible, self-paced nutrition program called the Mindful Muscles Academy Course, that you can do on your own time, at your own pace.



Can I get a refund if I change my mind about coaching?


Coaching is an investment of time and energy on both the coach and coachee's end. There are no refunds with nutrition coaching, please ensure it is the right time for you to begin coaching before investing.


Do you have any other ways to work with you beyond 1:1 coaching?


Absolutely! Coaching is great, but it may not be something you're interested in or ready for right now. I also have a self-paced mindful eating course geared towards those with fitness/exercise performance goals. Mindful Muscles Academy Nutrition Program mirrors the type of work I do with clients and is something you can do on your own time which is a bonus my students love! You also get lifetime updates to the course curriculum, and access to our private Facebook Community where you can check in and ask me (and our amazing community) questions anytime! Check out more about The Mindful Muscles Academy here!


Can I enroll in your course and 1:1 coaching? Would doing both be redundant?

You can absolutely join both my Mindful Muscles Academy online course, and 1:1 nutrition coaching. In fact, you'll see I over a package including the two below. While I include a lot of what I teach in 1:1 coaching within my online course, doing both would not be redundant. Rather, it would help enhance your experience with 1:1 coaching in my humble opinion! Remember that coaching is not just "education" - it's a blend of accountability, guidance, support, and nutrition recommendations that are catered to YOU specifically. If you have any questions on if this package is right for you, please reach out to me!


What is your cancellation policy?
Cancelling an appointment: Future coaching calls are typically scheduled at the end of each session! Please provide 24-48 hours notice if you cannot make an appointment. It is the responsibility of the client to make time for 2 appointments per month. In other words, if you miss an appointment and cannot reschedule within the same month, you would not receive any partial/full monetary refund.

Cancelling your membership: Please provide 30 days notice before cancelling your coaching membership (VIP or text-based coaching). This helps us wrap up our time together in the most efficient and helpful way possible!








Our VIP Nutrition Coaching Monthly Membership Includes....
-Your choice of video or phone coaching sessions 2x per month (30 mins each)
-Personalized guidance to optimize your nutrition and fuel an active lifestyle using gentle nutrition
-Weekly check-ins & between session support from your Dietitian
-Weekly photo food log reviews
-Guidance & support in utilizing mindful and intuitive eating skills to develop a long lasting, healthy relationship to food
-Recommendations regarding exercise routine & fitness-oriented goals
🚨 Please note - before purchasing a package:
Before signing up for any package, please fill out my 1:1 coaching application so I can learn more about you and your goals!